~ Thaiditional Thai Massage in Paisley ~
Experience Thai massage as it should be, with competent staff and many years of experience in the industry.
Call and book on tel. 07495393641. We look forward to meeting you. Welcome!
~ Thaiditional Thai Massage in Paisley ~
" Need help choosing treatment or do you have other questions?
Call us on tel. 07495393641 or visit us and we will help you …"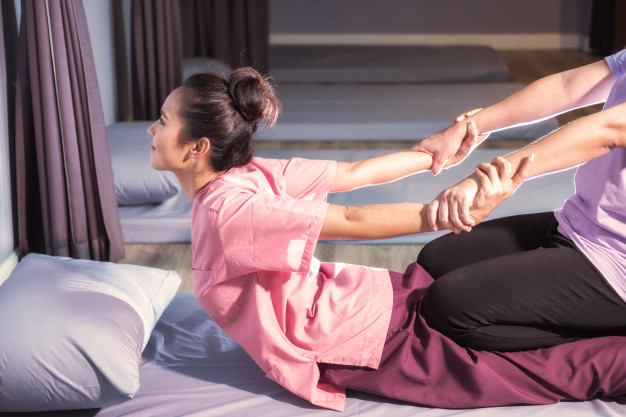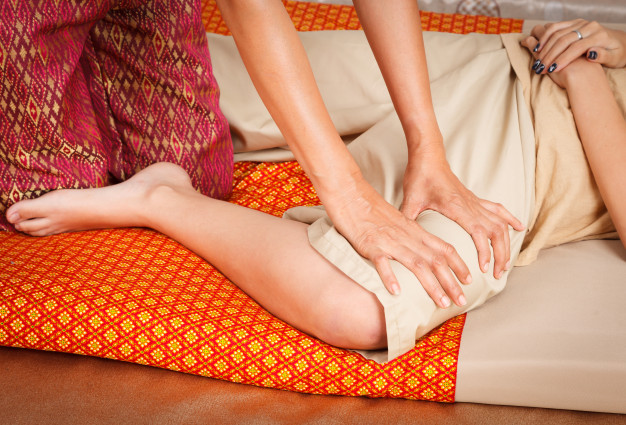 Thai traditional massage – Traditional Thai massage is always completed with the client fully clothed, wearing loose comfortable clothing , such as wearing a long-sleeved t-shirt and trousers made from soft fabric. The therapist uses various manipulative techniques to provide the client with a workout from head to toe. Particular attention is paid to areas previously identified as tense or stressful. Reported benefits include feelings of a lighter body, improved circulation, reduced stress and tension. and less pain. It may help clients who present with headaches, neck pain, frozen shoulder, tennis elbow, sciatica, knee pain, and foot pain. Please refrain from having a heavy meal at least one hour before your appointment.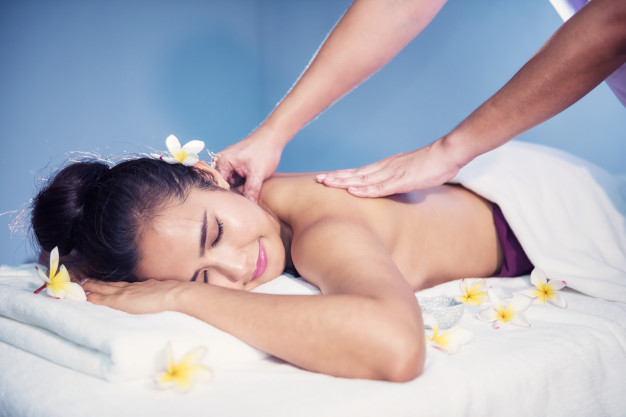 Deep tissue massage is a good option if you have chronic muscle problems, such as soreness, injury, or imbalance. It can help relieve tight muscles, chronic muscle pain, and anxiety. Deep tissue is a very specific massage treatment in which the therapist uses knuckles and elbow´s to "strip out" muscle tissue as far down to the bone as possible. slow strokes and deep finger pressure to relieve tension from the deepest layers of your muscles and connective tissues. You can wear your underwear.
Please note
Avoid this type of massage if you´re overly sensitive to pressure.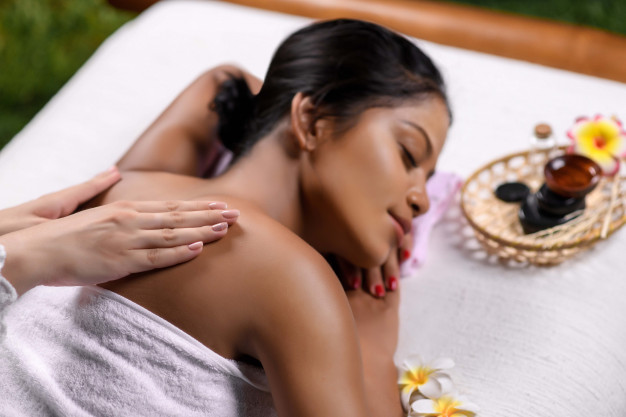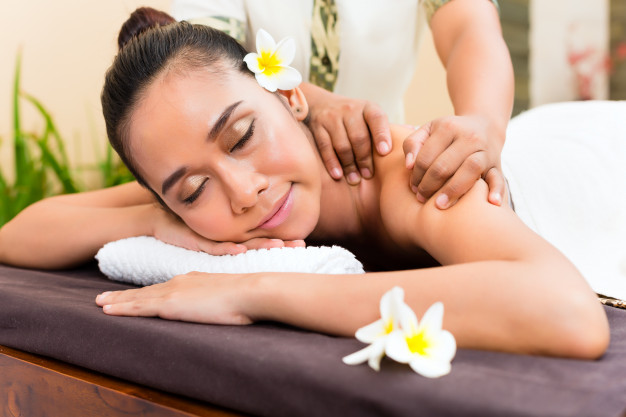 Swedish massage It is a full body massage that uses a combination of long strokes, kneading motions, friction, stretching, and sometimes tapping on the layers of tissue against one another. Benefits can include releasing tension from muscle tissue, increased joint mobility by reducing any thickening of the connective tissue and releasing restrictions in the fascia, reduction of scar tissue and increased blood circulation bringing more nutrients to the parasympthetic nervous system, helping to promote relaxation and reduce stress. Please note. Swedish massage is also good for people new to massage.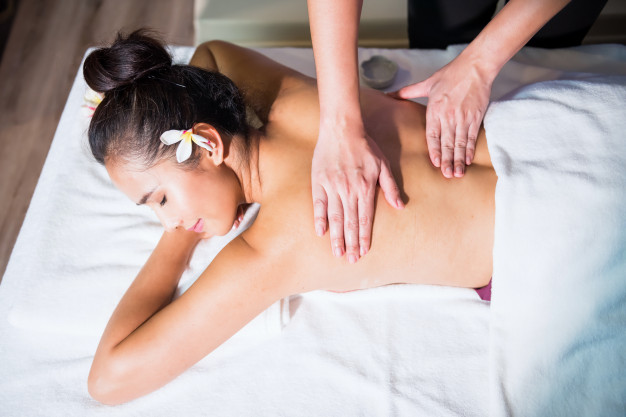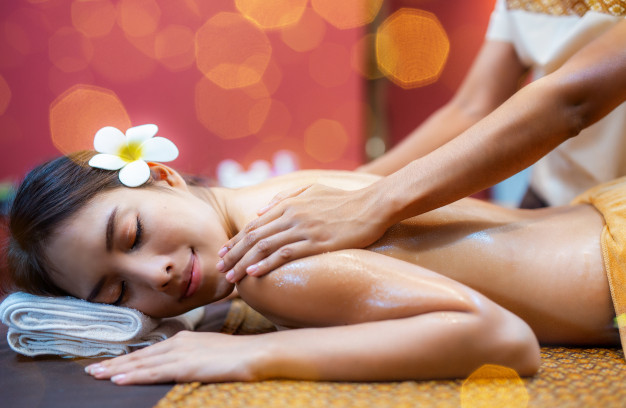 Aromatherapy combines the gentle touches of Swedish massage with the addition of essential oils. best for people who want to have an emotional healing component to their massage. This type of massage can help, boost your mood, reduce stress and anxiety, reduce symptoms of depression, relieve muscle tension, relieve pain During the massage, you´ll be given a full-body massage while inhaling essential oils through a diffuser and absorbing them through your skin. Sometimes an aromatherapy massage will only focus on your back, shoulders, and head. You won´t wear any clothing other than underwear,
Please note
Do not use this type of massage if you´re sensitive to smell or essential oils.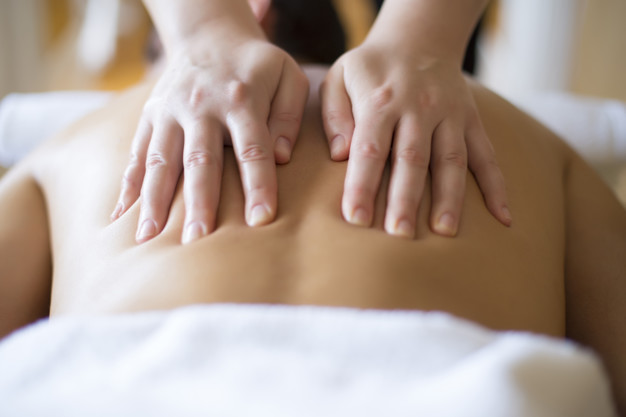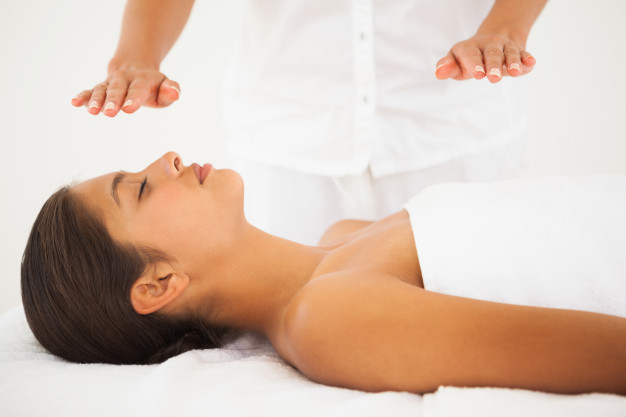 Reiki has been around for thousands of years. Its current form was first developed in 1922 by a Japanese Buddhist called Mikao Usui, who reportedly taught 2,000 people the Reiki method during his lifetime. The practice spread to the U.S. through Hawaii in the 1940s, and then to Europe in the 1980s. The word "Reiki" means " mysterious atmosphere, miraculous sign. " It comes from the Japanese words "rei" ( univeral ) and "ki" ( life energy ). Reiki is a type of energy healing. It is commonly referred to as palm healing or hands-on healing. Reiki is a form of energy therapy. can treat many conditions and emotional states. Small studies show that Reiki can slightly reduce pain, but no studies have shown that it is effective
in treating any diseases.